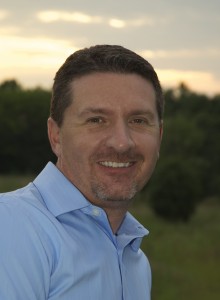 Growing up in a small town in West Virginia, Michael was taught the principles of faith, family, hard work and freedom. His father, a decorated veteran of the Vietnam war, instilled a sense of patriotism in Michael at a young age. That principle of hard work would get its first chance to blossom when Michael left home at age sixteen to get a job in another part of his home state in order to finance his desire to attend a private school.
The power of a story can change lives, lend hope and create a sense of unity where only chaos ensued before.  Michael is a powerful and dynamic speaker who artfully crafts the stories of America with an inspirational flare that transcend time. With a style of speaking that is both motivational and dramatic, Michael is able to move audiences to action. Drawing on history, he takes the leadership principles used to establish a nation and applies them to organizations in a way that is both meaningful and practical. His presentations fuse together the elements of entertainment, excitement and education.
Not only a speaker, Michael is also the author of the Best Selling book "My Story of America, Inspirational Stories of Life, Liberty and the Pursuit of Happiness." This book chronicles the lives of eight ordinary people he interviewed who are modern day heroes with extraordinary life experiences. It is the first book of the My Story of America series which highlights the American principles of life and liberty, faith and freedom. A positive and motivating work that has people nationwide excited and asking for more.
Jim DeMint, president of the Heritage Foundation calls this book, "a must read for every man woman and child."
Lt. Gen. Jerry Boykin, founding member of Delta Force exclaims, "reading this book will benefit your legacy for generations to come."
Lt. Col. Oliver North, who authored the forward for the book calls Michael, "a great American."
Michael is a sought out speaker for military, veterans and patriotic events. His motivational and inspirational speaking career spans more than twelve years. He specializes in helping people become better leaders by sharing the stories that form the foundation of America. Whether it is speaking before thousands of people in a baseball stadium, a corporate gathering or a small organization, Michael knows how to motivate the audience to make a difference, he truly inspires tomorrow's leaders with America's past.
Click the image below for a PDF file you can use for promotional purposes.